This is a picture of my Aunt and the very festive looking Serbian/Croatian dance group she was a part of in Toronto in the 1950's.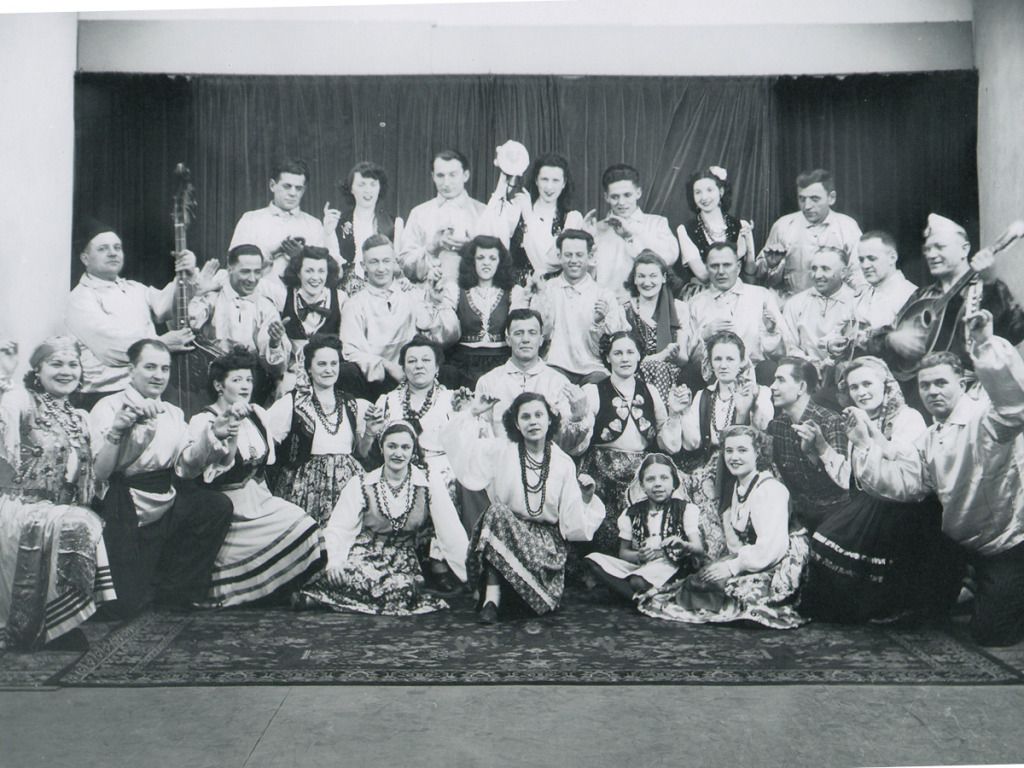 Copyright Misha Blaise
The traditional collective folk dance of the region is called Kolo and it looks like a cross between Irish stepdancing and Middle Eastern line dancing. The dancers move around in different formations,
joining their hands around each other's waists. There is almost no movement above the waist.
I recently went through a massive ebay rampage to find some Croatian textile art, and I stumbled upon what turned out to be one of my most exciting purchases ever from ebay: 2 prints by Croatian graphic artist and painter Vladimir Kirin that depict the Kolo dance and also the regions folk costumes (What? You think you buy more exciting things than that from ebay? Doubtful.) The prints were made in 1955 and are so freaking charming and cute:
"Kolo" dancers in folk costumes from Vinkovci in Slavonia (eastern Croatia).
The ethnic dress of the region is super colorful and detailed; it has been a big inspiration for my art lately. Also, check out this old guy below, can you even stand how cool that mustache is? The shoes are also out of control: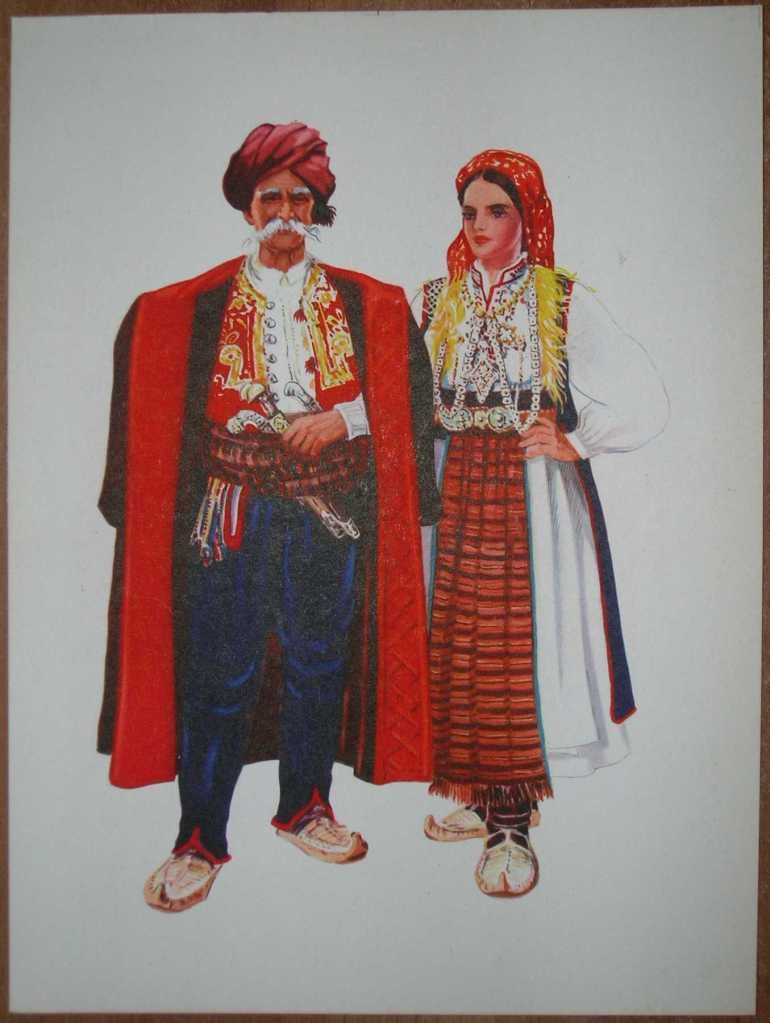 Folk costume from town of Imotski in Dalmatian hinterland near Split.
I have a total obsession with historic textiles from around the world and I'm loving these folk costumes. It's amazing to see the global influences, because both images have elements that could probably be seen in Middle Eastern, Indian, and even African prints too.
Here is the grand finale of the Kolo dance being performed by some professional Balkans dance group. The music is way crazy and this is a lot more fast and furious than how I think most people dance, but this was the best video I could find during a ten minute Youtube search ;)
Also this is a Serbian group playing some beautiful music typical of the region. The beat is off the chain and their voices are beautiful.