A few months ago I started designing a new product that could hold earrings in an interesting way. I don't have too many pairs of earrings, but I have always had problems figuring out how to store them. For years I have just neatly lined them up in a jewelry box, and they all get completely tangled and jacked up every time I accidentally jostle the box.
I came up with a simple design and started researching how I could manufacture it. After a few strike outs, I came upon a local laser cutting studio, makeatx. Here is a piece of wood just after the laser worked its magic: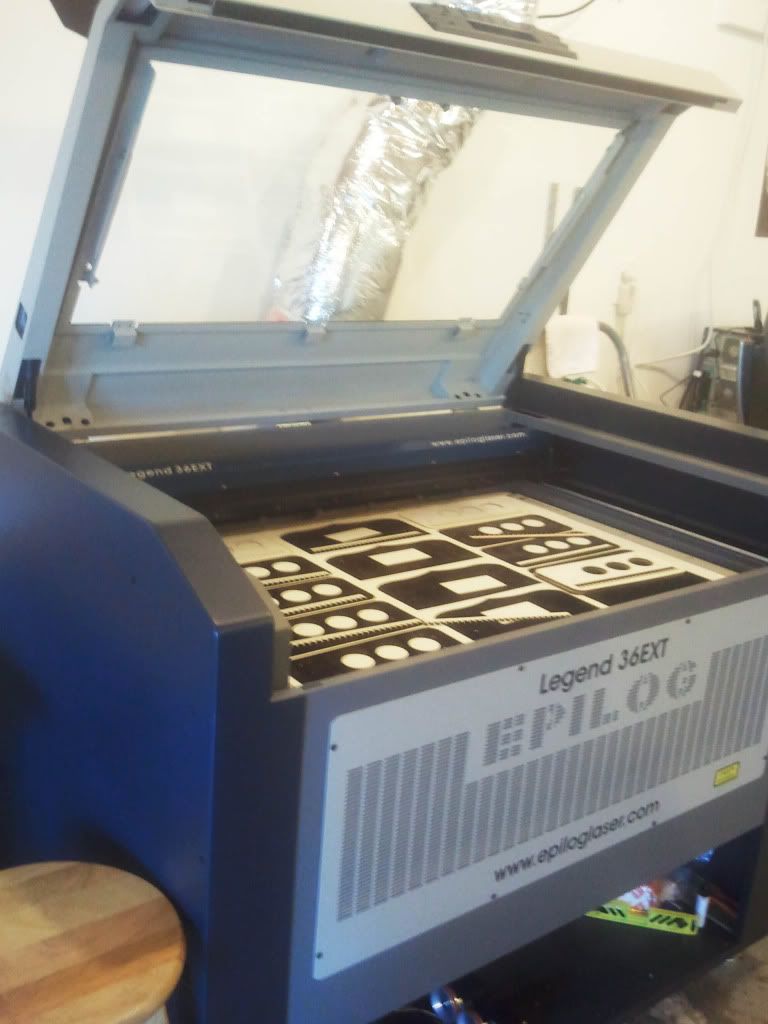 Here is my design, freshly cut:
Before cutting, I painted the wood with non-toxic, no VOC Milk Paint. I then took the final cut pieces and mounted them each onto a piece of MDF that is routed for easy hanging. Sandwiched between the two pieces of wood is an image that I designed and sealed.
The final look has a sort of modern meets rustic flavor. Milk Paint is a chemically safe, environmentally friendly product that stains the wood while allowing the texture of the wood to still be seen. This gives each piece a little character.
The piece mounts flat against the wall and holds 13 pairs of earrings. 10.5" x 4". Available at local Austin stores and at
my ETSY store.