As you may remember from
this recent post
, I received an honorable mention for a piece I submitted to a city-wide contest called Austin Art Boards. Here are some pics from the opening reception. I really enjoyed some of the art; I'm posting pics of some of the other "honorable mentions" who I would have loved to have seen on billboards!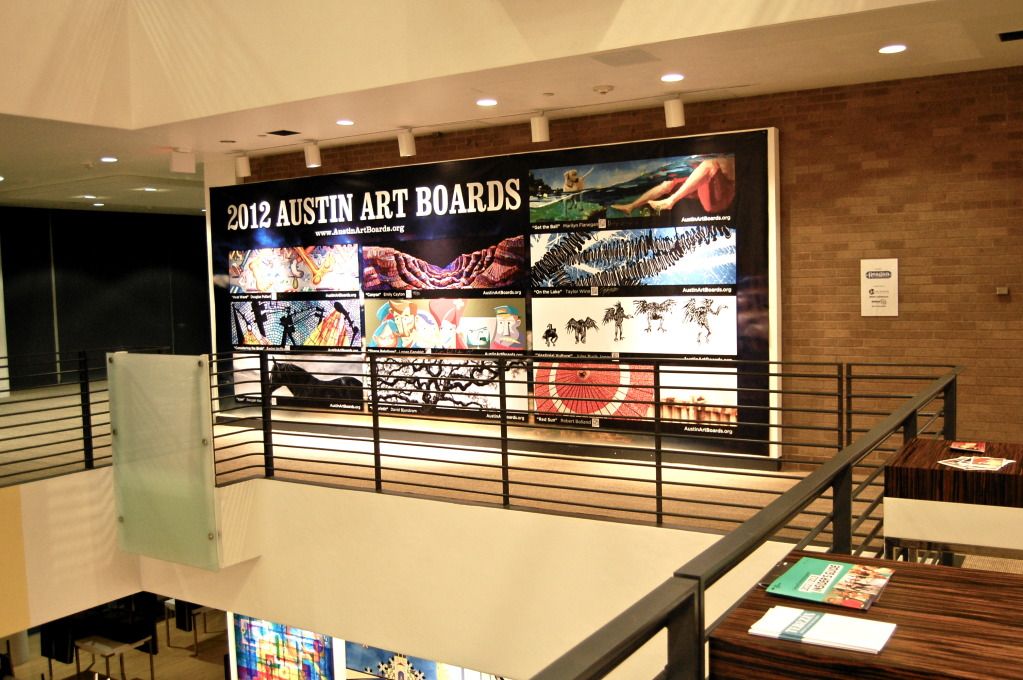 Austin Art Board Winners 2012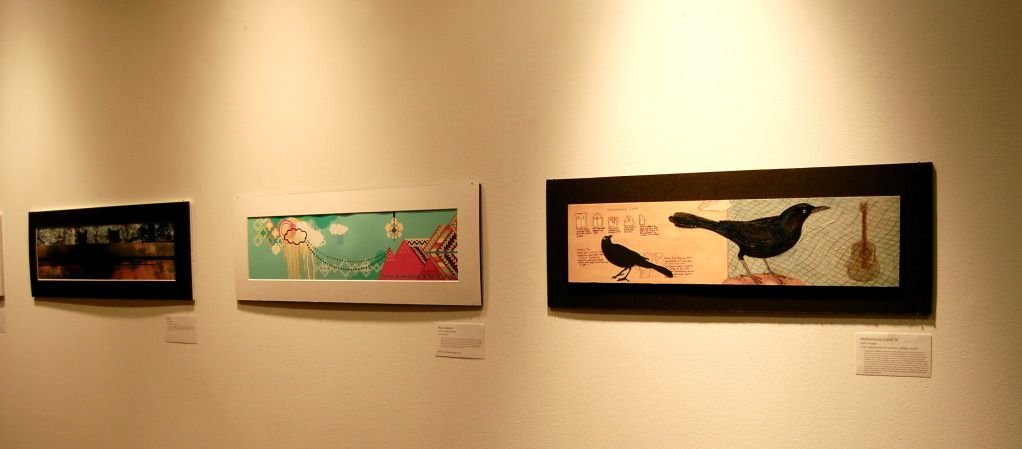 Some cool grackles (on the right) by Cathy Savage next to my piece (Misha Blaise).
I would LOVE to see this message large scale, in these cool, big crooked letters. Artist: Joseph Santandrea
This piece by Adreon Henry is bright and whimsical. It's cheerful and yet still mysterious.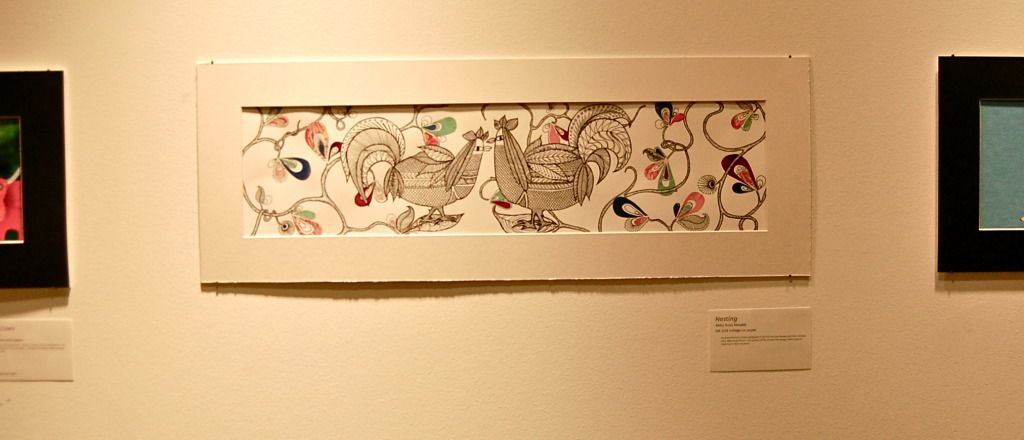 I'm a sucker for chickens, and I love the way the artist Abby Mandel made these guys so stylized.